The Titans are chasing a fourth-consecutive win against the Cowboys in Saturday's early game, but their inability to put complete games, or even halves, together is killing them, NSW coach Brad Fittler said.
"The Titans are just so patchy at the moment – they're giving up 20 point [leads] at times," he said.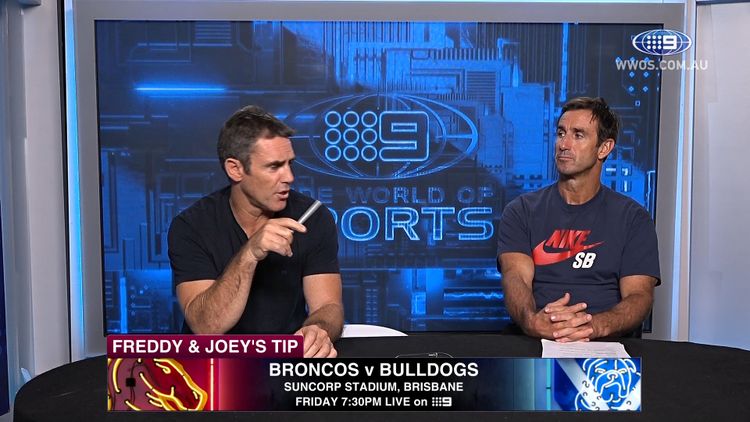 "Manly were up by about 20 points at one stage. They can't keep doing that."
Fittler praised the likes of Heilum Luki and Jeremiah Nanai, in what was a sensational comeback win in Canberra last week.
"They got their discipline right," Andrew Johns added.