BARUERI, BRAZIL—The Philippine national women's volleyball squad has been subjected to an assortment of unpleasant conditions in practice that head coach Jorge Edson Souza de Brito knows could serve the team well in big battles ahead.
"I always make them play in an uncomfortable kind of system for them to handle difficult situations during the game," said de Brito after the team returned to its twice-a-day workouts at the Sportville training camp here.
The Filipinos defeated club team Sesi Sorocaba in five sets before ruling over the Barueri Volleyball Club under-21 squad on its own homecourt twice, signifying their readiness to face defending champion Thailand and host Vietnam on equal footing in the coming Southeast Asian Games.
"Right now, I have 14 players and I'm sure I can use these 14 players any time. They have to handle any situation thrown at them," said de Brito.
Mylene Paat and Jaja Santiago showed unstoppable prowess while Alyssa Valdez smashed the Brazilian end of the floor with fellow open spikers Ces Molina and Jema Galanza, who were consistent during the series of tuneups.
Setters Kyle Negrito and Iris Tolenada provided the timing and precision in opening a variety of scoring options for their teammates with team captain Aby Marano, Kat Tolentino, middle blockers Dell Palomata, Majoy Baron and Ria Meneses contributing heavily as well together with liberos Kath Arado and Dawn Macandili.
The Philippine National Volleyball Federation headed by its president Ramon "Tats" Suzara has brought the women's squad here for a two-week camp supported by the Philippine Sports Commission, Philippine Olympic Committee, Rebisco, PLDT and the City of Taguig.
"We have seen considerable improvement from our players since we arrived here. I personally think that the team is going in the right direction," said PNVF executive board member and national team chairperson Tony Boy Liao.
Since they began the training camp 11 days ago in this center of volleyball excellence, the PH spikers just dropped their first tuneup and won three in a row before de Brito halted these exhibition matches to resolve several issues of concern in practice.
Coaches Odjie Mamon, Grace Antigua, Raffy Mosuela, Tina Salak and therapist Grace Gomez have been assisting de Brito in their twice-a-day workouts in preparation for the country's stint in the SEA Games in Hanoi, Vietnam on May 12-23 where defending champion Thailand and host Vietnam are the favorites.
"I think we're about 60 to 65 percent in terms of readiness. But I know in competition, they can do much more," said de Brito, an Olympic gold medalist with Brazil's men's volleyball team during the 1992 Barcelona Olympics.
De Brito said the PH spikers could play one more tuneup with three more days before wrapping up their two-week camp.
RELATED STORIES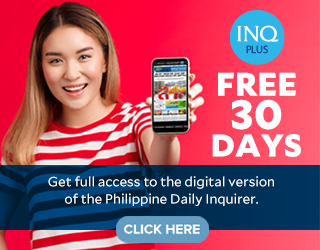 Read Next
Subscribe to INQUIRER PLUS to get access to The Philippine Daily Inquirer & other 70+ titles, share up to 5 gadgets, listen to the news, download as early as 4am & share articles on social media. Call 896 6000.
For feedback, complaints, or inquiries, contact us.